HISTORY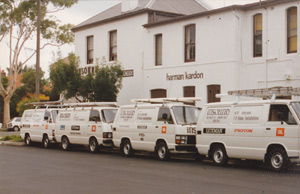 InSound began work as a busy little HiFi shop in 1970. Bruce Ensor and Cec Kinghan, InSound's founding fathers, began life in the PMG before shifting their attention to the more musical side of home electronics.
Soon after Bruce and Cec had formed their partnership over 40 years ago, InSound established itself as a pioneer of Australia's Custom Audio/Visual installation industry.
InSound began life in a time when iPods, Plasma TVs and Digital TV did not exist. Instead, Cathode Ray Tube (CRT) Televisions, Vinyl and anything Analogue ruled.
Because of some of the technological limitations of the time, InSound often had to modify or even sometimes manufacture speakers and other audio equipment from scratch.
Bruce and Cec's love of High Fidelity Music helped build the foundations of InSound and has helped instil our reputation as the architects of Sound.
PRESENT
Since the early beginnings of InSound, we have seen new technologies come and go and have therefore taken a very flexible and informed approach to each and every customer and project that we encounter. After all, everyone is different and has different needs.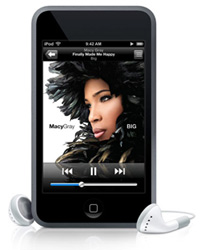 The introduction of new technologies such as Flat Screen TVs and Portable Music Devices, the best known being the Apple iPod, have excited us and allowed us to branch out into doing new things every day. We found that we were no longer just installing speakers and amplifiers, but TVs and BluRay/DVD players too.
These days InSound is currently focusing our efforts on the installation side of the business so that we are able to tailor our work to suit everyone's individual requirements.
We sell and install most of the modern-day household products that are available in the market. We even sell some products that you may not have heard of.
We currently have showrooms in a quiet neck of the woods in Crows Nest, where we have been for over 40 years. Please feel free to come in and ask for our expert advice or call us on 02 9954 9122.